Trolling Motors
How to Choose the Right Trolling Motors for Your Boats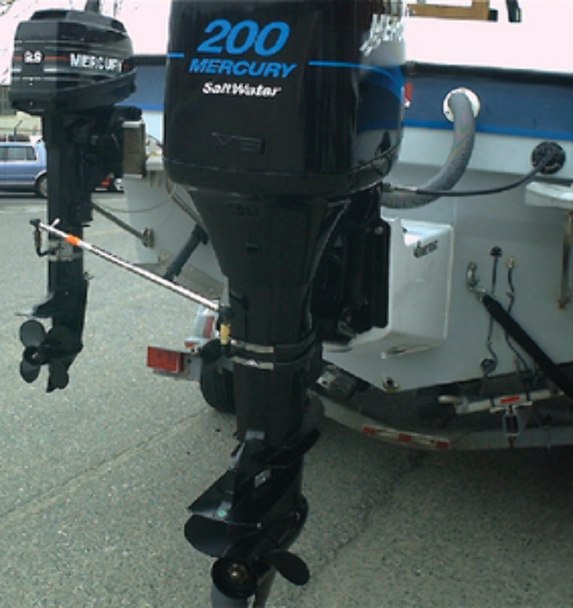 Trolling motors are electric outboard motors specifically designed for use on small boats. They are used to propel the boat at a slow, steady speed, making them ideal for fishing and other leisurely activities. Choosing the right trolling motor to buy for your boat can be a daunting task, especially if you are unfamiliar with the different types and features available. We hope this summary will provide you with all the information you need to make an informed decision when selecting the right trolling motor for your boat.
Decide on the Type of Trolling Motor You Need
When shopping for a trolling motor, one of the most important decisions you'll make is deciding on the type of trolling motor you need. There are two main types of trolling motors – electric and gas. Electric trolling motors are the most popular choice for smaller boats, as they are quieter and less expensive to operate than their gas counterparts. Electric trolling motors come in either 12V or 24V, so you'll need to consider the power of your boat battery to make sure you get the right voltage motor. When it comes to electric trolling motors, the higher the voltage, the greater the thrust and power.
Consider the Size of Your Boat
When it comes to selecting a trolling motor for your boat, size matters. The size of the boat and the type of trolling motor you choose should match each other in order to get the best performance and most efficient use of energy. To select the right trolling motor for your boat, consider its length and width. Smaller boats may be better suited for electric trolling motors, whereas larger, heavier vessels may be best suited to a gasoline engine.
When buying a trolling motor for your boat, keep in mind that Minn Kota Trolling Motors are available in a variety of sizes and power outputs, from small electric motors to larger ones with up to 80lbs of thrust. Be sure to pick one that is appropriate for your boat's size and intended purpose. If you're looking for something on the smaller side, Minn Kota Trolling Motors offer options for boats up to 16 feet in length. For larger boats, they offer motors with up to 55 pounds of thrust.
Determine the Amount of Thrust You Need
The amount of thrust you need to power your boat is a key factor in choosing the right trolling motor. The rule of thumb is that the total thrust should be roughly equal to the total weight of your boat, including passengers, fuel and gear. To get an idea of the motor size you can use an online calculator or consult with a local marine supply store such as Canadian Marine Parts.
When it comes to choosing the right motor for your boat, Motorguide Trolling Motors are some of the most reliable and powerful on the market. They come in a variety of sizes, ranging from 36 to 112 pounds of thrust, which makes it easy to find one that suits your needs. In addition, they offer superior control and manoeuvrability, making them ideal for small and medium-sized boats.
Consider Battery Life
When choosing a trolling motor for your boat, it's important to consider battery life. Different models of trolling motors offer different battery life, so it's essential to find the right option for your needs. Most trolling motors offer between 4 and 8 hours of battery life. The Motorguide and Minn Kota trolling motors tend to offer longer battery lives than other brands. Additionally, most trolling motor parts, such as batteries and chargers, are also interchangeable, so if you have an electric trolling motor, you can easily switch out the battery or charger if need be.
Other Important Features of Trolling Motors to Consider
When it comes to trolling motors, there are a variety of other features that you should consider before making a purchase. Some of these include the type of shaft, the control system, the mounts, and other important trolling motor parts.
The shaft is an important consideration when choosing a trolling motor. Shafts come in three basic types: fixed, telescopic, and variable. Fixed shafts are typically more durable and less expensive, while telescopic shafts are more versatile and adjustable, and variable shafts can be adjusted from the deck of your boat.
You'll also need to decide between a hand-controlled and a foot-controlled trolling motor. Hand-controlled motors allow you to steer your boat with one hand while using the other to control the speed. Foot-controlled motors are typically used in smaller boats and provide greater control over speed and direction.
The mount of your trolling motor is another important factor to consider. There are several types of mounts available, including transom mounts, bow mounts, and engine mounts. Each mount has its own advantages and disadvantages, so it's important to choose the one that works best for your boat.
Finally, you'll need to decide which other trolling motor parts/(accessories) you'd like to include. These can include additional items such as wireless remotes, digital displays, shallow-water anchors, prop guards, and much more. It's important to determine exactly what you need before making a purchase to ensure that you get the most out of your trolling motor.
Trolling Motors Installation
Installing a trolling motor on your boat is not a difficult task. However, it is important to make sure you purchase the correct parts & accessories and use proper techniques for installation. It is also important to read the manual for any Minn Kota trolling motors you buy and understand how the parts are designed to fit your particular boat.
First, select a location on your boat to mount the trolling motor. The location should be as close to the stern of the boat as possible and should have a smooth, flat surface. Most electric trolling motors come with a mounting bracket, so use this to secure the motor. You may need additional trolling motor parts or accessories to complete the job. Check the manual or contact customer service for specific details.
Once the motor is mounted in place, connect the trolling motor's power cables to the battery. Carefully follow the manufacturer's instructions for how to properly wire the motor. After connecting the power cables, attach the throttle control to the tiller arm of the motor. Ensure that all connections are secure and that no wires are left exposed. Finally, test out the trolling motor to ensure it works properly and that all connections are secure.
If you take care to choose the right size and type of trolling motor for your boat, understand how to install it properly, and purchase any necessary parts, you can ensure your motor will provide reliable performance for many years to come.